Our team is comprised of genuinely gifted minds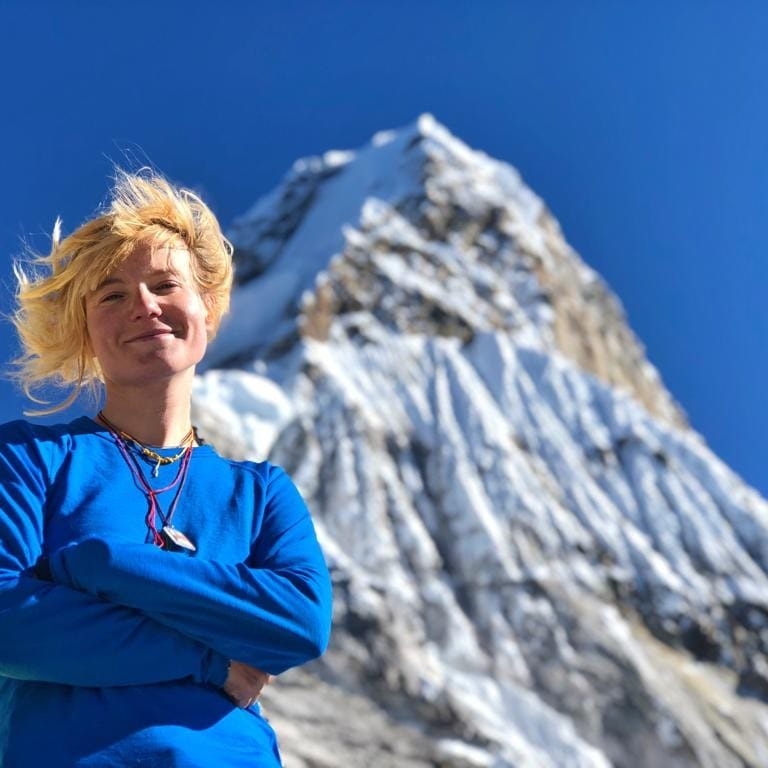 After 12 successful years in marketing -- and having been part of virtually all major marketing campaigns in the small and beautiful country of Kosovo -- Uta gained a clear understanding of what she really wanted to do. She realized that her passion was outdoors: hiking, climbing, running, and cycling. All with a touch of style, graciousness, and beauty. Four years into splitting her time between marketing and outdoor adventure -- and having climbed everything in the vicinity and up to the highest peak of Europe, Uta decided to merge it all into one company: Butterfly Outdoor Adventures.
Uta is also the first Albanian woman to climb Mount Everest, the highest peak in the world. After Mount Everest (May 22, 2017), she has climbed Manasulu (8,163m), Cho-Oyu (8201m), Lhotse (8516m), and Gasherburum (8080m), thus making her officially the first woman from the Balkans to summit 5X8000 meters peaks. She is also a Sustainable Development Goals Champion, promoting gender equality, youth empowerment and environmental preservation.
She hopes to share her love of nature and to offer safe and impactful outdoor experiences to her clients.
her blog: www.utalaya.com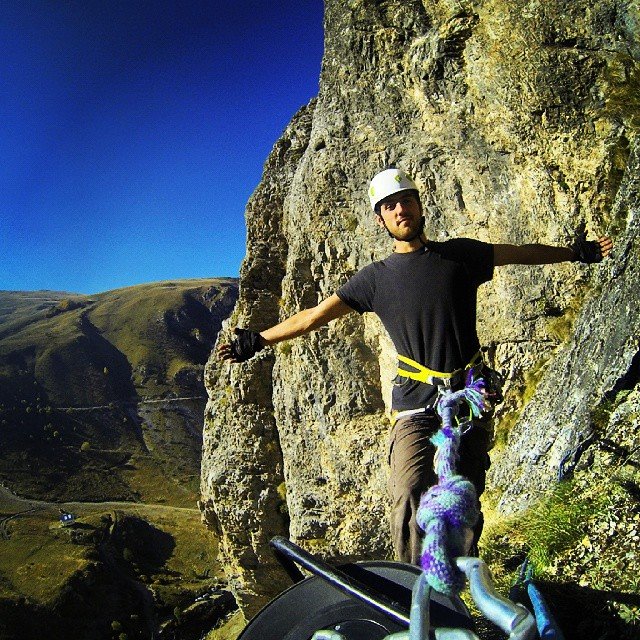 Sports have always been at the center of his life: football, skiing, mountain biking, mountaineering, and more. For the past three years, he has thrown this passion behind rock climbing. "Rock climbing isn't just looking at rock and then deciding to climb it. There are many different styles, techniques, and types of rock to climb," he explains. "Rock climbing can be an exhilarating, rewarding, and life changing experience, which is a great challenge that involves risk, danger, and hardship."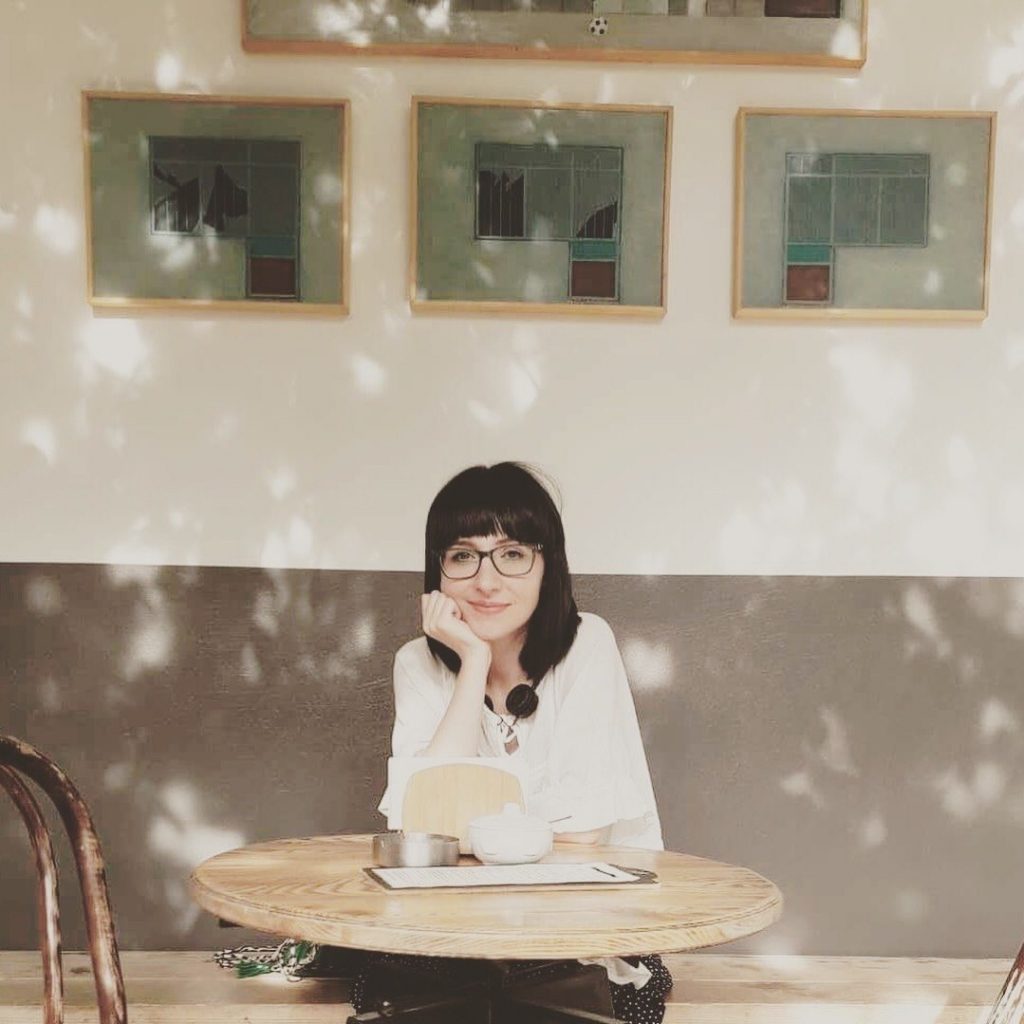 Tuba has a law degree and a working experience in Marketing and PR. The versatility of her character and knowledge gives her an advantage in creativity, writing, and public relations. The passion for environmentalism makes Tuba a great match for the philosophy of our company.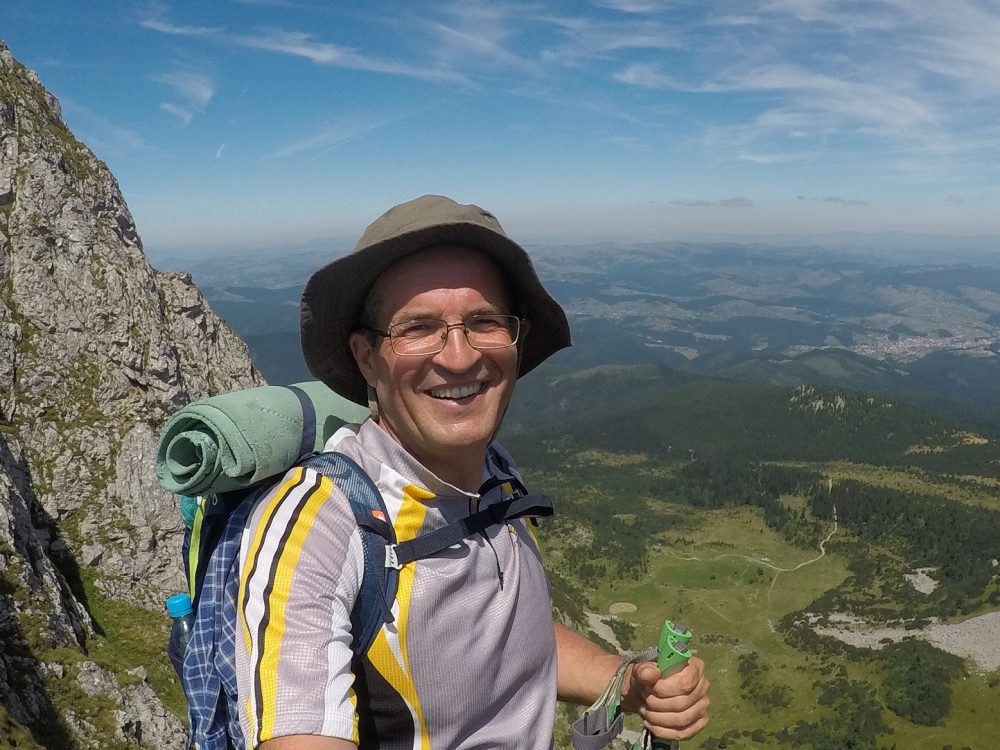 Gëzim has been actively working in the field of mountaineering since 2009, and he has been a mountain guide since 2011. His specialties include organizing recreational activities, of different disciplines, such as hiking and trekking in the majority of Kosovo's beautiful mountains, North Albania, the mountains of Macedonia as well as an expedition to Africa. He also has organized rafting trips, in Albania and Montenegro.
Working as a guide is his calling, and he loves it dearly. Being a guide has enabled him to meet many outstanding people throughout the world, and at the same time enabled him to enjoy the beauties of nature alongside the people he guided through outdoor adventures.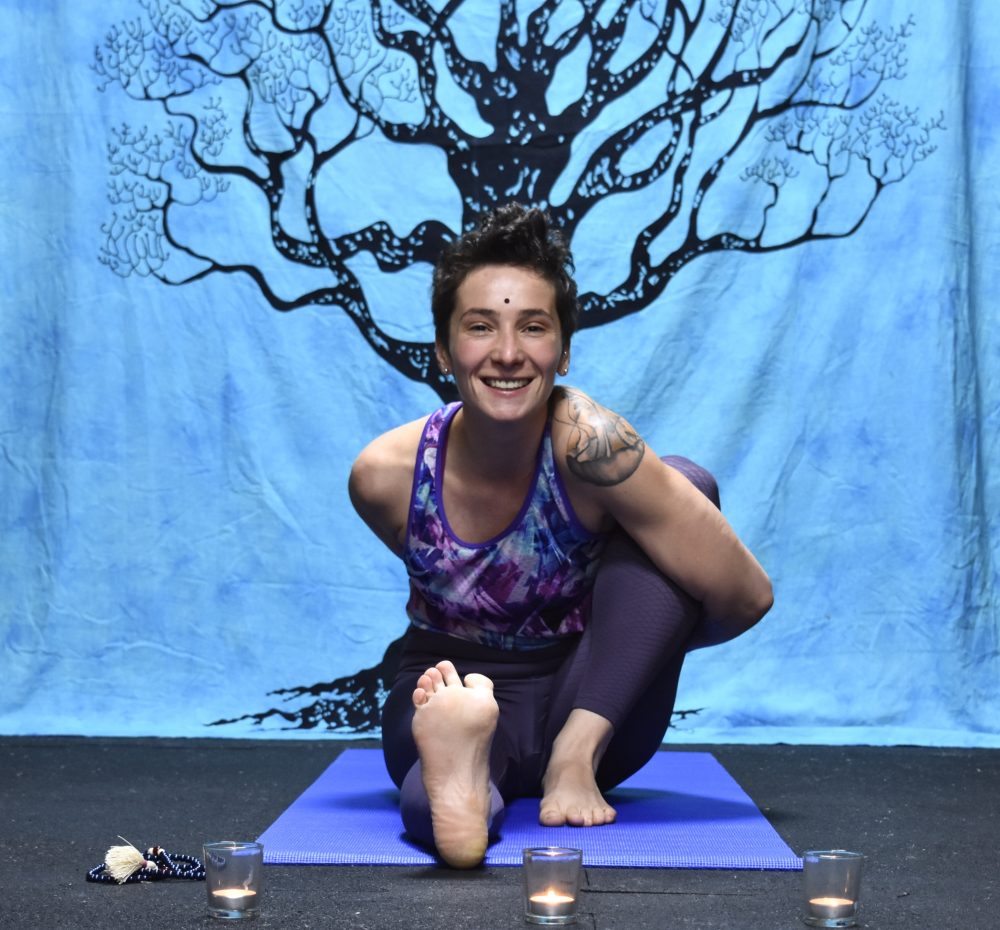 I discovered Yoga years ago, through my best friend and my business partner who thought I needed some relaxation, calming, centering time and self care, right when we were founding our first enterprise company since I was burnt out from my regular job.
It was an encounter that completely changed my life, my way of thinking, and my approach towards things.
Since then, yoga has affected me in ways I could have never imagined, introducing me to new physical, mental and spiritual challenges.
I say Yoga shapes you just like a rough diamond who is soon to take the brightest and shiniest form that will allure everybody around. I continue to grow every day and I am sure mayor positive changes will come to everybody who tries and continues with it.
Being curios to learn more about things I love, I had to go to a Yoga school and become a very positive and caring Yoga teacher who enjoys sharing knowledge in yoga classes of different styles like Hatha -Vinyassa , Yin, Ashtanga and Pranayama.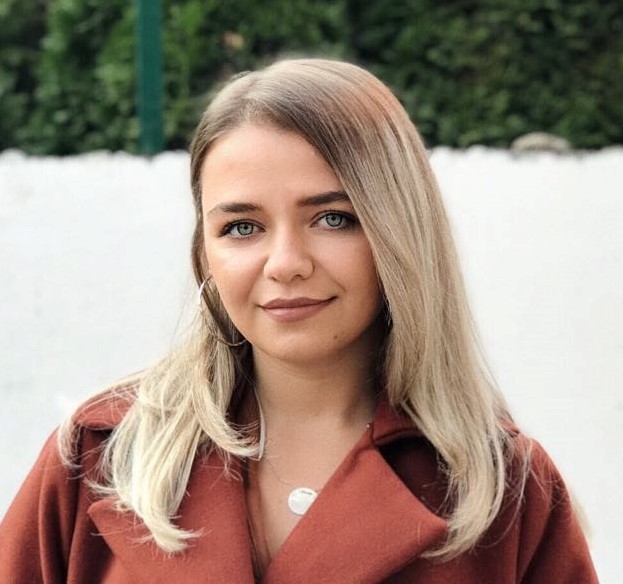 Being raised in the beautiful city of Prizren, from an early age Erlinda was taught how to respect and love nature. She made a connection with nature, just like the one her city provides.
That's why she found her calling in studying Ecology and Environmental Protection. There she was the most avid and creative student. Always striving for spreading awareness for nature protection.
Her friends call her Era and they would describe her as the most cheerful, creative, adventurous and the human form of a ray of sunshine. She also has a passion for photography, dancing, and cooking.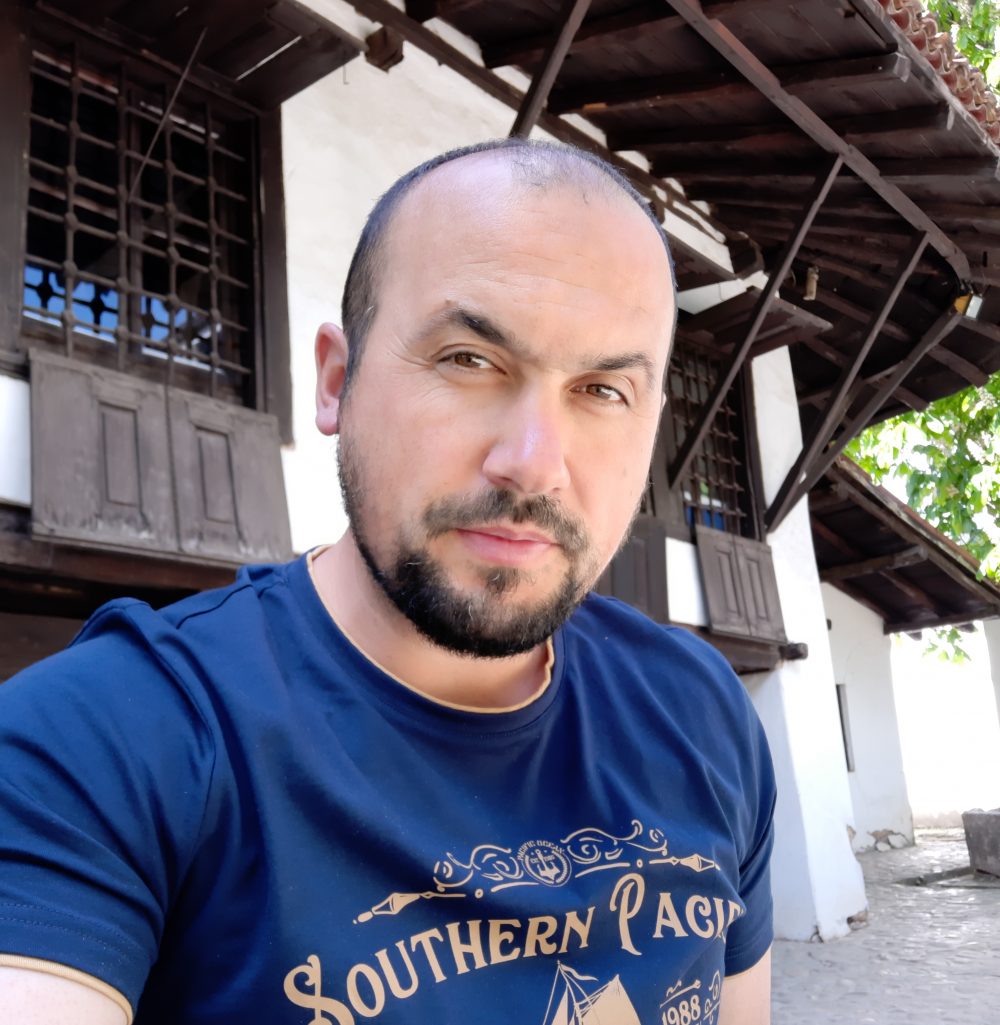 Ilir Sopjani was born on the 28th of June 1982 in Prishtina.
He finished his master studies in Cultural Heritage, Management and Tourism. Currently he is a curator at the Ethnological Museum, where he has worked since 2006.
Ilir is also a certified Cultural Tourism Guide, certified by the Ministry of Industry and Trade in 2008.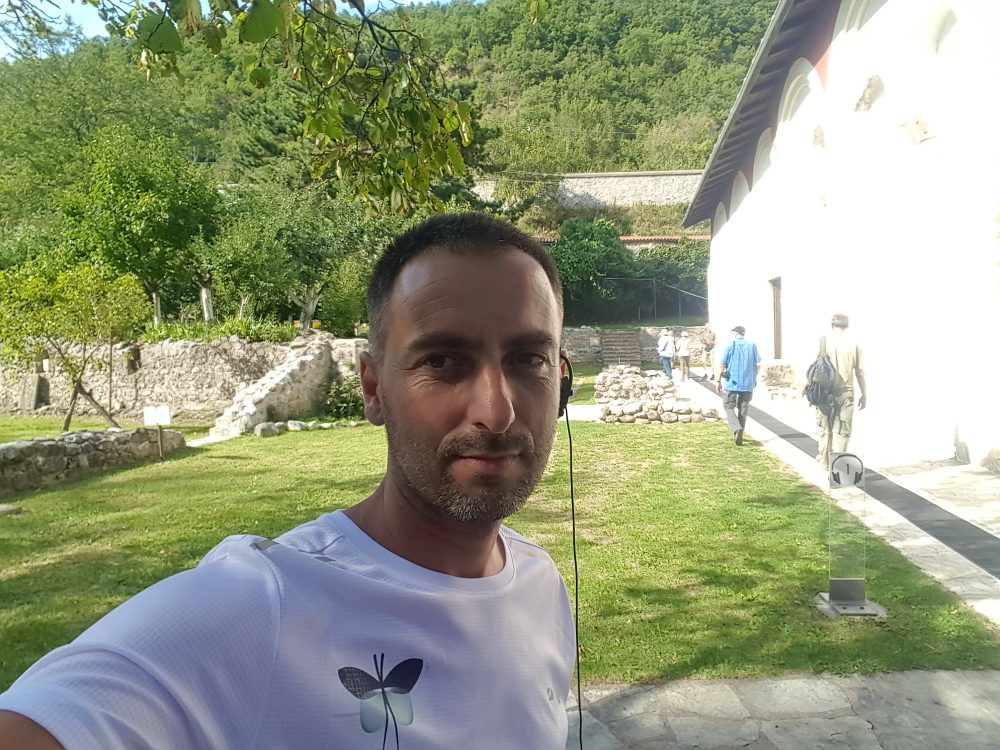 Fidan is the founder of mountaineering and alpine club in his hometown. An ex scout, a mountaineer, climber, trail runner and a team member of search and rescue of Kosovo mountaineering and alpinist federation.
Running, hiking,climbing and guiding experience on mountains, advanced social skills are what make Fidan an excellent Guide !